Are you aware of the warning signs of a stroke? Most people aren't and that's unfortunate because statistics show that 1 in 6 people will likely have a stroke at some point in their lives. Some might even die as a result. World Stroke Day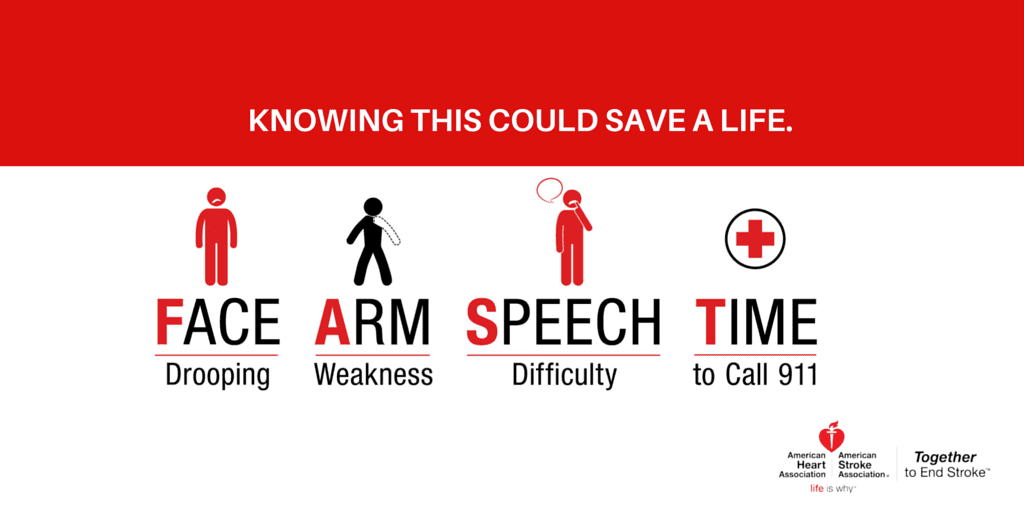 For those who have suffered a stroke already, the aftermath can be life-altering. But it might surprise you to learn that for the most part, a stroke is treatable. You simply have to learn how to recognize the signs. You're basically racing against the clock, so the faster you are treated, the more likely you are to recover.
World Stroke Day is on October 29th, so in honor of this enlightening day, the American Stroke Association created F.A.S.T., a parody music video to teach everyone how to recognize the signs of a stroke and the importance of a quick response in order to avoid debilitating damage that can hinder recovery. World Stroke Day
You can watch the F.A.S.T. Music Parody Video and rock out to the Village People's Y.M.C.A. song. After you've moved your hips and learned something in the process, make sure to share this link on all your social media accounts. You might just end up saving a life! World Stroke Day
The name of the parody music video is an acronym for the main symptoms that can trigger an alert to an impending stroke and what to do about it. The F stands for face drooping, one of the first signs of a stroke. The A stands for arm weakness, while the S stands for speech difficulty. Finally, the T stands for it's time to get off that couch and call 911.  But you can also experience other symptoms like dizziness, headache, confusion, blurred vision and even a sensation of numbness in certain areas of your body, not just your arms and legs. The faster you are treated, the more likely you are to recover.World Stroke Day
Don't assume that a stroke won't happen to you because you're young. While it's true that three-quarters of strokes occur among those who are over 65 in the U.S. alone, 795,000 of those strokes occur every year, regardless of your age. In fact, one-fourth of those cases hit people occur in people who are under 65.
Worldwide, 15 million people will have a stroke according to the World Health Organization. But only 5 million will likely make a full recovery, while 5 million suffer permanent disability, and the other 5 million will die from this condition. Strokes are a global threat to our longevity. World Stroke Day
A Canadian dies every 7 minutes from a stroke, while in Europe, 650,000 stroke-related deaths occur annually. This makes raising awareness and sharing the F.A.S.T. Parody Video an even higher priority.
You're never too old to reduce your chances of developing a stroke either. In most cases, the reason why people suffer a stroke in the first place is that they have high blood pressure, have diabetes, don't get enough exercise, or smoke too much. World Stroke Day
When you think about it, you have the power to change your fate by being active, eating healthier, and getting checkups more regularly can reduce your chances of becoming a statistic.
For more information on strokes and the prevention of strokes, please visit:
StrokeAssociation.org | Facebook | Instagram | Twitter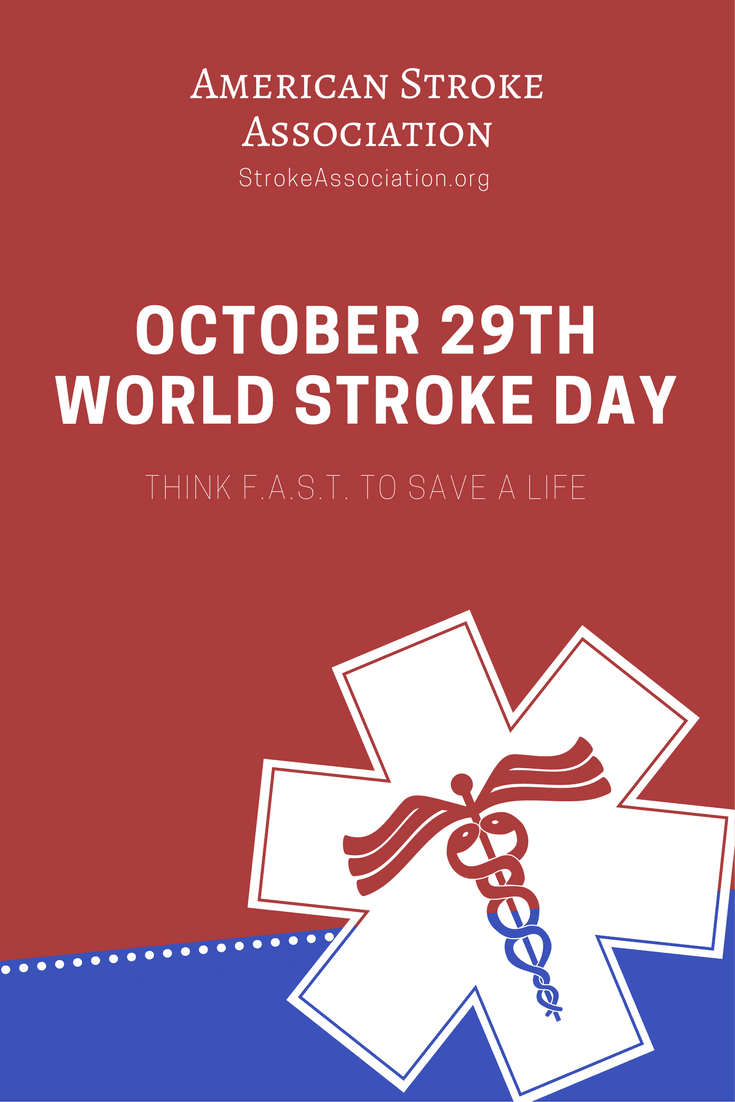 Thie post has been sponsored by the American Stroke Association in conjunction with Blog Meets Brand.